Written by Andrea Trevisan - Bancosta Cruise
The ships will look fabulous, and they are ready to start from 2024. We are as well. We are enthusiastic about the promising river cruise industry and we – as the new generation - are in the starting blocks to make Van Loon Cruises part of it."- Jasmijn van Loon, Van Loon Cruises
INTRODUCING A NEW "GENTLEMAN" IN THE RIVER CRUISE TRAVEL INDUSTRY
A special interview with Mr. Arjan van Loon, Founder and Ceo of Van Loon Cruises and Van Loon Shipping, and his daughter Jasmijn speaking about their beautiful Luxury "Gentleman" project and their ambitions to grow in this
exciting market.
It is always refreshing to see new family companies enter the fascinating world of river cruises. A few months ago, I had the honor of being introduced to a new player in the industry: Mr. Arjan van Loon, founder and CEO of a successful river shipping company, Van Loon Shipping, that specializes in cargo transportation on the Rhine River.
Since our introduction in January, I have had the pleasure of developing a friendship with Arjan and his family. A few days ago, I was privileged to have a special interview with Arjan and his daughter Jasmijn, who is the Head of Sales and Marketing for Van Loon Cruises, at their beautiful offices in Ridderkerk. Their offices offer an amazing view of the Maas River and are located at the doorstep of Rotterdam, a sort of "control tower" for their fleet.
From the left Jasmijn and Arjan van Loon at their offices in Ridderkerk
A BEAUTIFUL FAMILY BUSINESS STORY
Van Loon's story is a beautiful example of a successful family business built on the foundation of entrepreneurship, skills, hard work, and vision. Arjan and his partner, Mrs. Willeke, started modestly in 1987 with a barge and founded Van Loon Shipping in the Netherlands. Today, they have grown their company to
include six inland tankers, serving world-class clients.
In 2021, Arjan and Willeke decided it was time for a new challenge and created Van Loon Cruises Suisse AG. Arjan, along with his daughter Jasmijn and his two sons Niels and Bart, who are the heads of operations, as well as two experienced Captains, set up the new company. Having gained years of experience on the Rhine, Moselle, Main, and Danube rivers, they felt it was time to introduce a new product and service to the river cruise industry in Europe.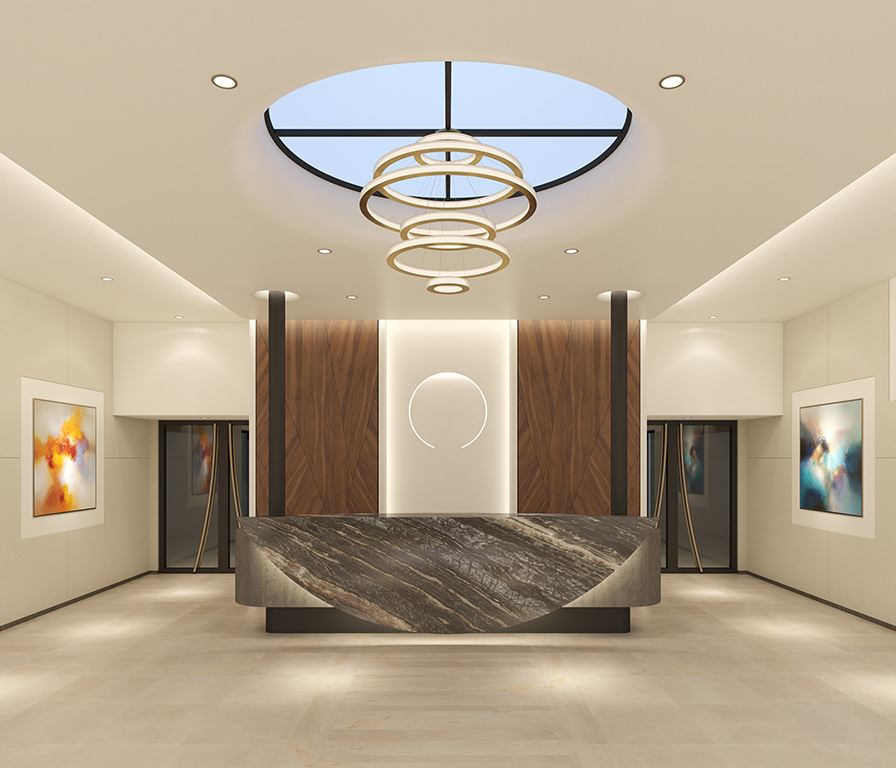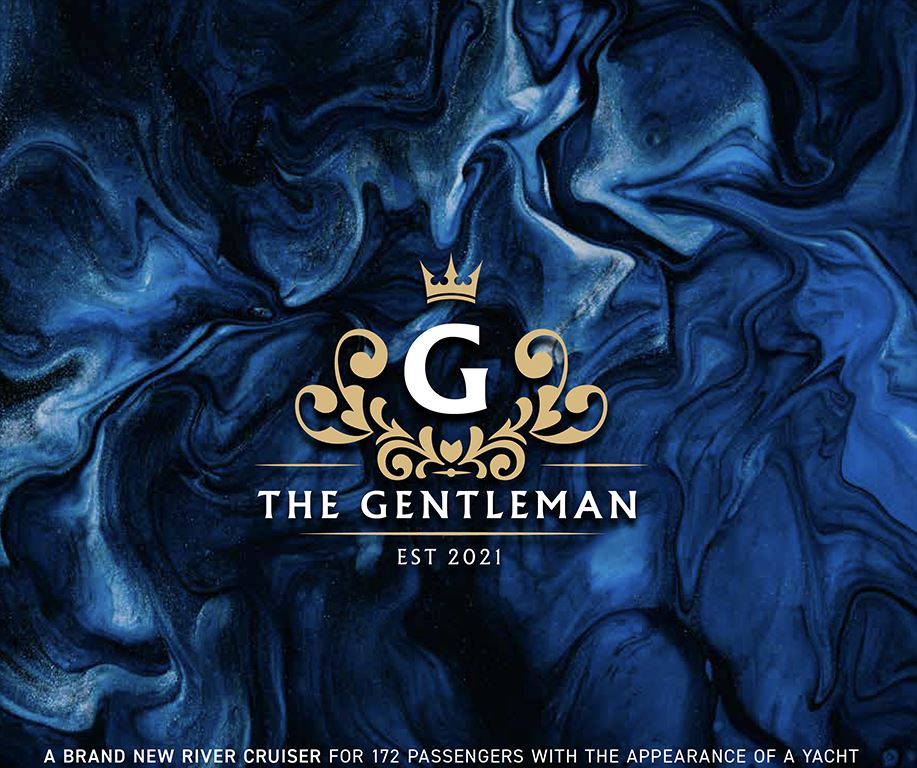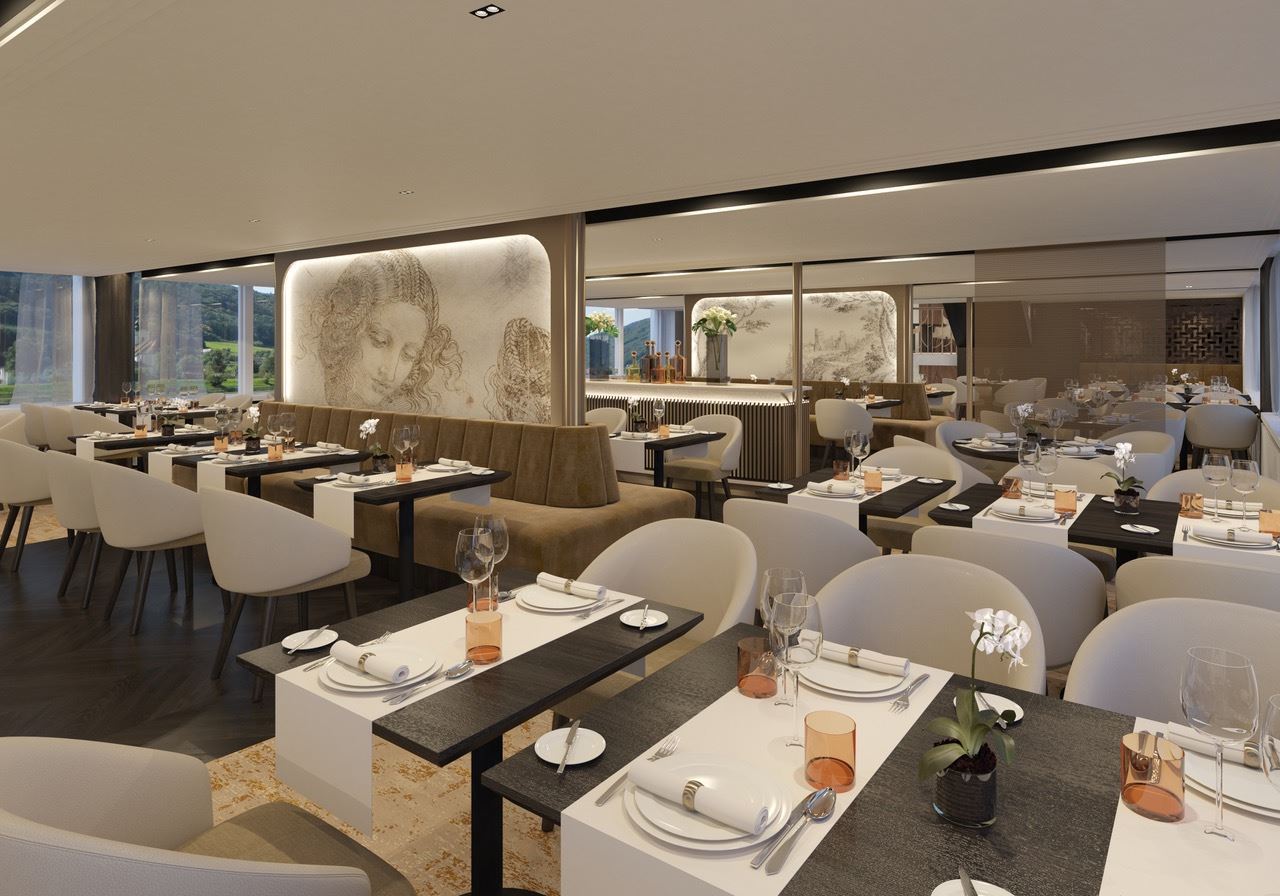 Van Loon then ordered two bright new river cruise ships of 135m and 172 pax capacity, called "The Gentleman". I was truly impressed by the interior design and décor, and I am pleased to share with you some renderings as well as a link to their brochure. The fantastic plus point of this project is that the ships could be ready to start the season in April 2024. This is quite unique, as Van Loon Cruises only needs nine months from the contract to fine-tune the interiors to their clients' needs.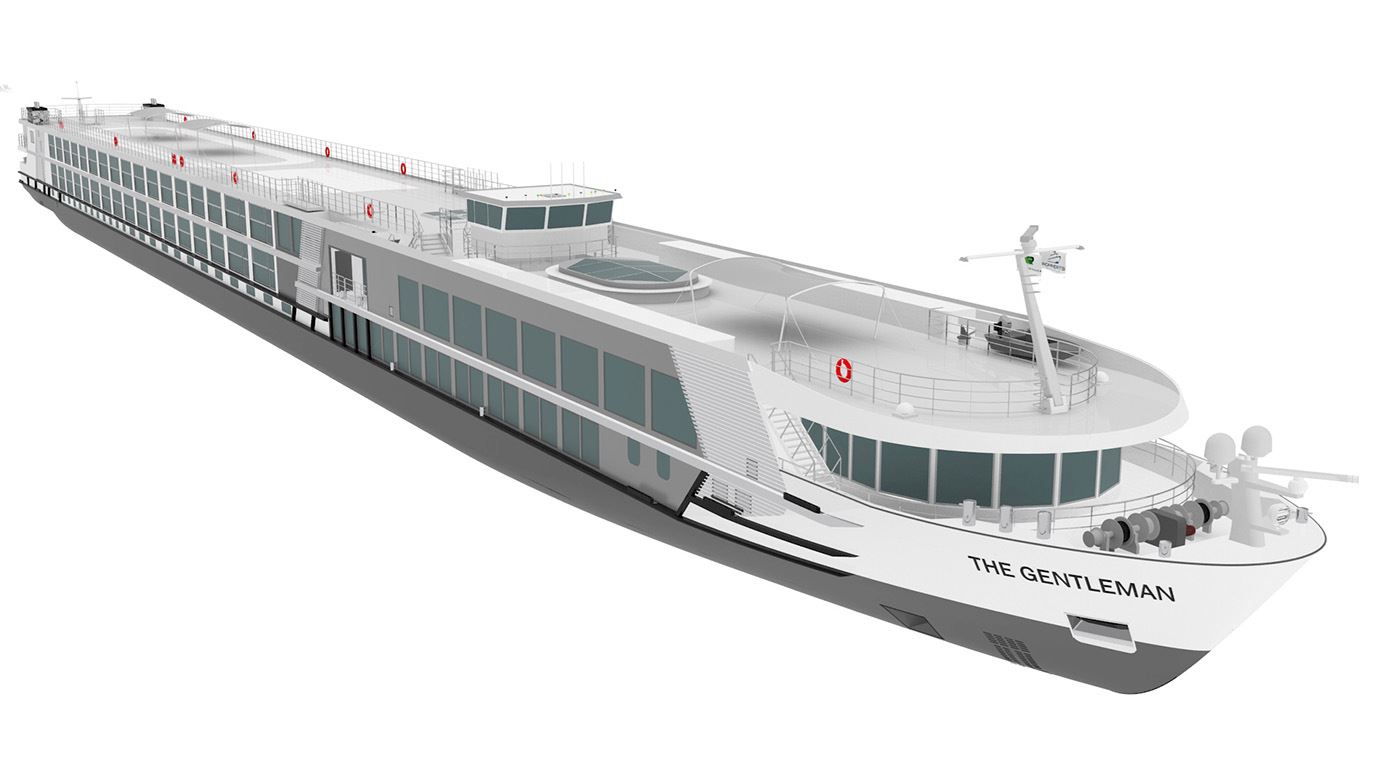 Arjan explained that while the design gives an idea of how the ships could be configured, there is still ample room for customization, including the possibility of a more luxurious configuration with larger suites. "We are very flexible," Arjan stated proudly, showing me the GAP of the "Gentleman" hanging in his office. "One hull is now in Holland and the second will arrive this summer, and we are ready to finalize the project to our clients' needs."
I asked Jasmijn what kind of clients they are looking for, and she explained that their main objective is to find a serious partner willing to charter their two new ships. This could be on full charter basis or a collaboration for short term. Van Loon Cruises provides the nautical services, but they are open to discussing a full range of possibilities. "We want to grow in the cruise industry, and our strong value is that we promise short lines with our management. We are used to working 24/7, and my parents and my brothers Niels and Bart are Captains themselves. We have extensive knowledge of the European rivers, and our clients will feel well taken care of," Jasmijn explained.
"Arjan looked at her and added, 'We are also looking to establish a luxury river cruise brand together with qualified and enthusiastic partners willing to grow with us. We are open to discussing many possibilities."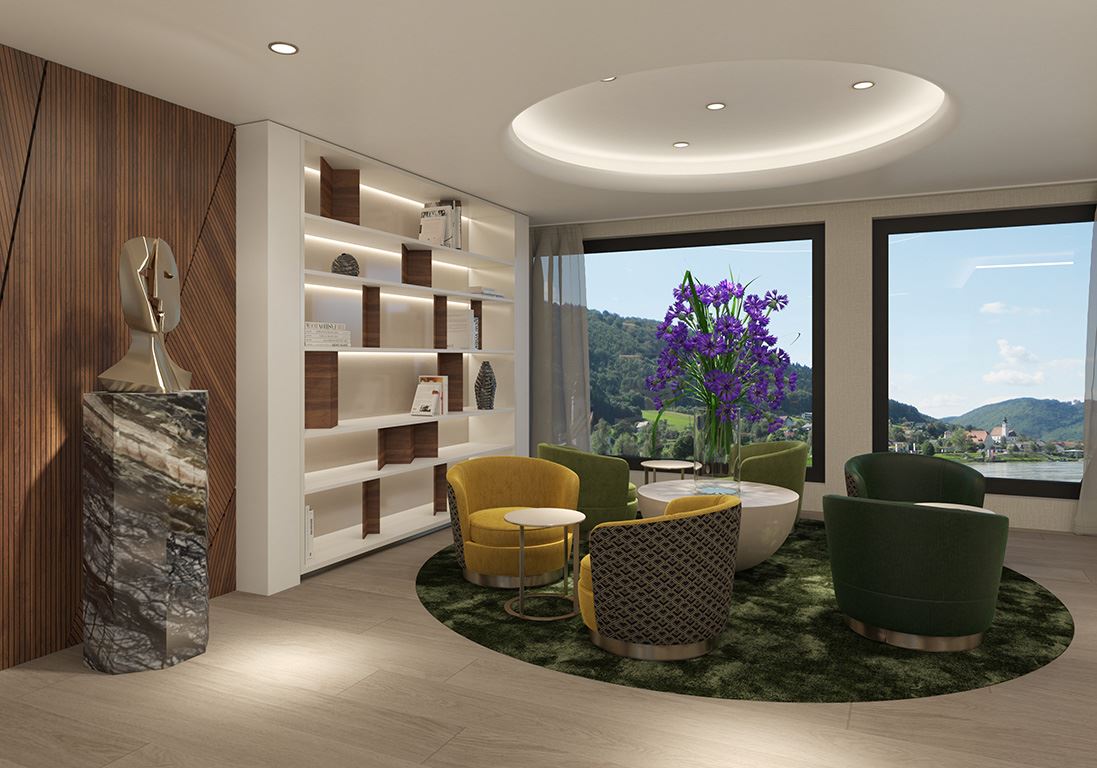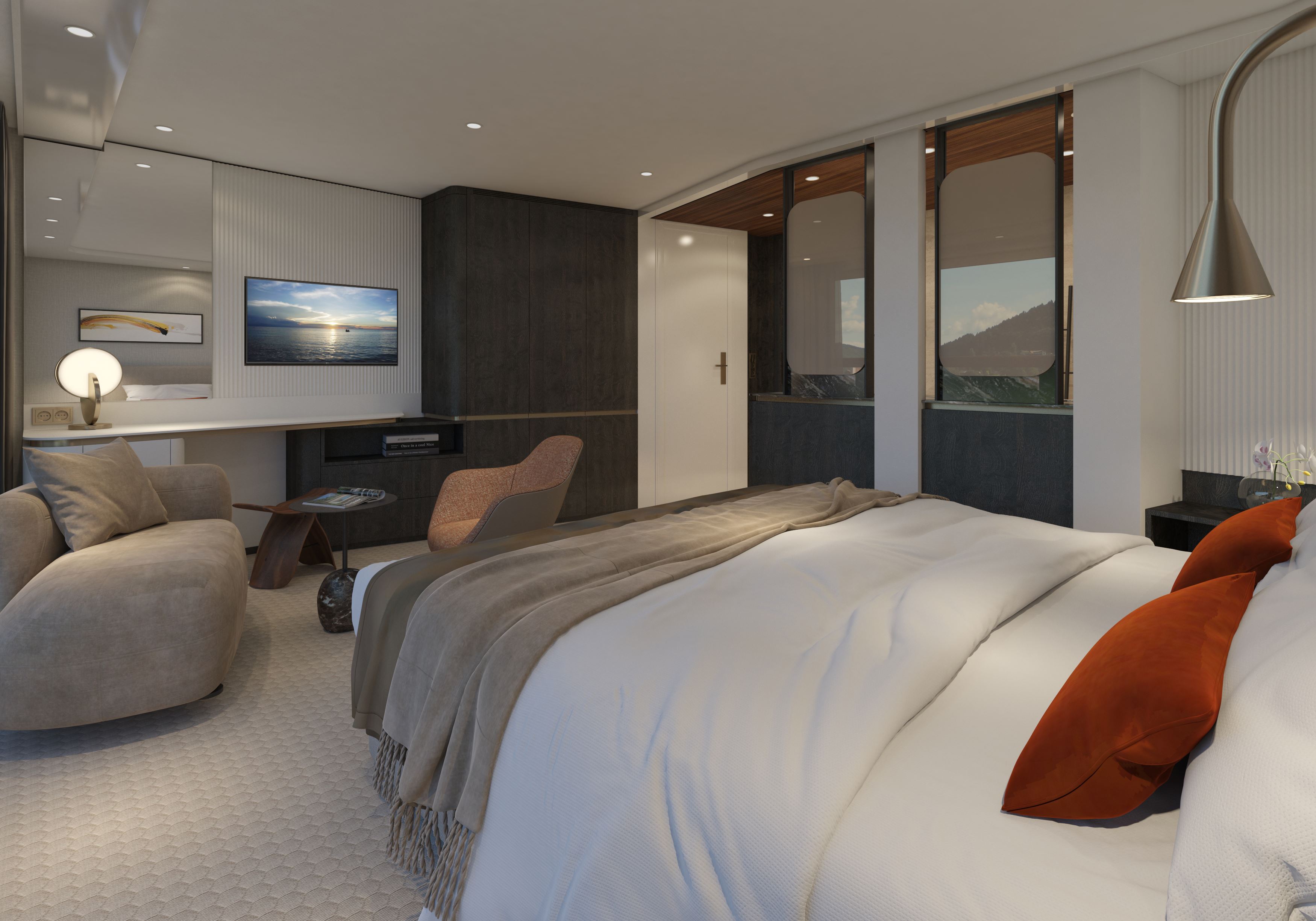 RIVER EXPERIENCE AND BESPOKEN SERVICES
Jasmijn enthusiastically followed her father, saying, "I think our unique selling point is that we can offer a bespoke service to our clients. The ships will look fabulous, and they are ready to start from 2024. We are as well. We are enthusiastic about the promising river cruise industry and we – as the new generation - are in the starting blocks to make Van Loon Cruises part of it."
SKILLED CREW
Arjan also highlighted the availability of highly skilled nautical and technical crew within his group. "We have a fantastic team that has been working with Van Loon Shipping for over 30 years. This is quite unique, as our crew stay with us and follow us for a long time. This means we can guarantee a stable and qualified service, we are problem solvers, and we are used to work 24/7 for our Clients".
I am absolutely excited to welcome Van Loon Cruises to the river cruise industry and I also value the friendship we have developed over the past months. I am sure they will be successful and that they will bring to the river cruise industry a new exciting product and services.
Would you like to know more about Van Loon Cruises and to receive a personalized introduction with Arjan and Jasmijn van Loon? Please send us a message at charter@bancostacruise.com.