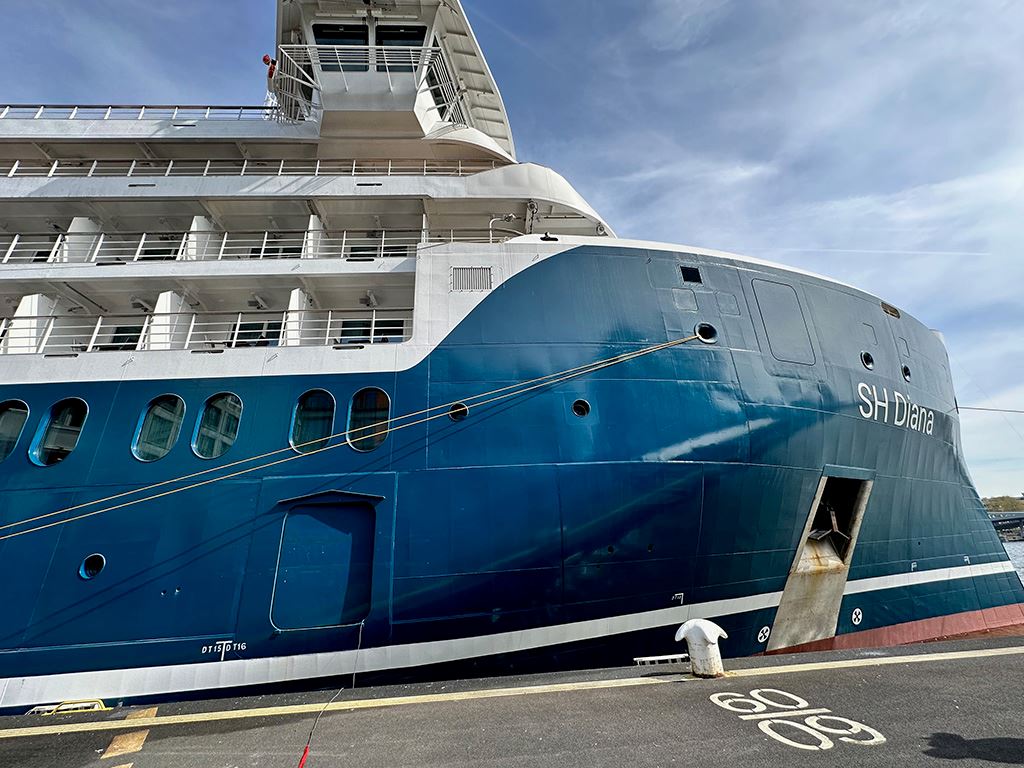 Written by Andrea Trevisan - Bancosta Cruise
If you are looking for a unique and unforgettable experience and see places that other cruise ships don't reach, chartering the SH Diana should be certainly on your list.


SWAN HELLENIC'S SH DIANA NAMED IN SUNNY CEREMONY IN AMSTERDAM, OFFERING UNFORGETTABLE CHARTER EXPERIENCES
I was thrilled to attend the official naming ceremony of the third ship of Swan Hellenic, the SH Diana, in Amsterdam. As I arrived at the port, I could sense the excitement in the air. The ship stood tall, gleaming in the sunlight, with its teal exterior and elegant expedition design. It was a sight to behold.
As I stepped on board, I was greeted by the friendly staff, who welcomed me with smiles and warm hospitality.